Introduction
The Dorset and South Wiltshire Branch of the WFA has been a key supporter in the initial development work for War Memorials Trust (WMT) in the development of its newly-launched Learning Programme for young people – tomorrow's war memorial custodians. Ruth Cavender, WMT's Learning Officer, has been in touch with branch members Helen Townend, recently retired as Headteacher at Heytesbury Primary School, and Philip Ventham of Bere Regis Scouts. Ruth has also had discussions with both of the teachers whose schools take part in our Branch School Competition: Simon Lemieux from Portsmouth Grammar School and Simon Powell from Poole Grammar School. She is keen to hear from any other teachers or youth leaders who would like to assist in the development of WMT's Learning Programme. For full details please read Ruth's article below.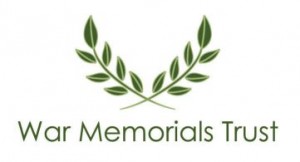 War Memorials Trust works to protect and conserve war memorials across the UK. The charity provides advisory and advocacy services, and its website has a wealth of information on a range of war memorial issues.
Educating Tomorrow's War Memorial Custodians
War Memorials Trust is introducing a youth focused Learning Programme. With the forthcoming centenary of World War I and the passing of those who directly experienced the World Wars, our war memorials are changing from living history to historical touchstones. Educating young people about the history and significance of war memorials is therefore vital to ensure today's young people continue to safeguard memorials for future generations. We aim to build an understanding of our war memorial heritage amongst tomorrow's custodians.
Teaching and Learning Resources
Through the Learning Programme, War Memorials Trust will provide National Curriculum linked teaching and learning resources for schools, as well as less formal activities for youth groups and extra curricular work, that focus on using war memorials to find out about the past and promoting youth engagement with this important aspect of our heritage.
Encouraging Different Approaches All The Year Round
Young people can learn about war memorials in a number of ways and the Trust will be encouraging different approaches. For example, researching the names of those who are commemorated on a memorial can uncover fascinating personal stories, giving a new insight into the way of life they experienced at home and at war, and making history more vivid. This research can also be a useful tool for finding out about the local area and its changes over time. Tidying the garden around a memorial generates a sense of responsibility to care for memorials, and investigating the story behind the memorial's creation provides an understanding of politics and community feeling at a crucial moment in history. In these and many other ways, War Memorials Trust hopes that memorials can be integrated into learning activities all year and not just around Remembrance Sunday.
Working In Partnership
The charity is keen to work in partnership with others and incorporate war memorials into a wider understanding of remembrance, conflict, history, heritage and service. We have already received encouraging support from a number of heritage organisations and schools helping us achieve these aims. If you would like to be involved please contact Ruth Cavender, War Memorials Trust Learning Officer, on 020 7834 0200 / 0300 123 0764 or learning@warmemorials.org for further information and to discover ways in which your school or organisation could help in the Learning Programme. Information is also available at http://www.warmemorials.org  or our new learning websie www.learnaboutwarmemorials.org